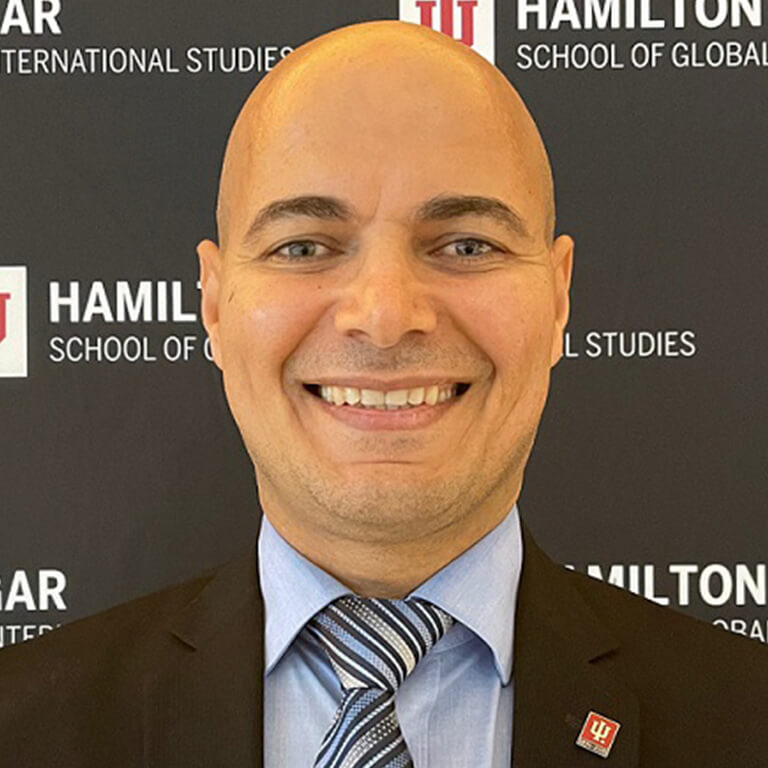 Email:

ayouseif@iu.edu
Department:

Core Faculty

Campus:

IU Bloomington
Global and International Studies Building, 3054

Dr. Attia Youseif is a Senior Lecturer in the Department of Middle Eastern Languages and Cultures at Indiana University and Director of the Tutoring in Arabic Flagship Program. He holds a Ph.D. in Linguistics from Alexandria University, and has published research papers and books in the field. His research focuses on various aspects of linguistics, including, sociolinguistics, semantics, dialectology, discourse analysis, phonetics applied linguistics, and second language acquisition. Dr. Youseif is dedicated to promoting modern pedagogical methods that focus on the relationship between language, culture, and identity. With over two decades of experience in education, he is an esteemed academic in the field of linguistics.
Publication Highlights
"Culture, Language and Society", Akaki Tsereteli State University, Kutaisi, Georgia, June 2017.
"The Modern Popular Literature in Teaching Arabic to non-native speakers", Taras, Shevchenko National University of Kyiv, Ukraine, May 2017.
"Creativity and identity for Al Buhaira's Writers" with Dr. Saad abdelghaffar, publisher; Noor Publishing, Morocco, 2017.
"Numbers between Arabic and Georgian", Akaki Tsereteli University, Kutaisi, Georgia, 2016.
"Question's Argumentation in Fawzi Issa's poems - Semantic Study," Journal of the Faculty of Arts, University of Baghdad, Iraq, 2016.
The Effect of the Arabic Language on the Georgian and the implementation of this in Teaching Arabic for Georgians, Ivane Javakhishvili Tbilisi State University, Tbilisi, Georgia, 2015.
The Siwi Dialect and a Comparative Field Study between the Tamazight and Arabic Language, (AIDA) Conference, 26th - 28th May 2015,Bucharest, Romania.
Parenthetical Sentences in Helmy Marzouk's Writings, Journal of the Faculty of Arts, University of Banha, Egypt, 2015.
Arabic Phonological Heritage, with Saad Abdelghaffar, (Text Book) Alexandria University, 2012.
The Subtle Connotative Meanings within the Holy Qur'an Context, (Article) Self-Published, Alexandria, 2012.
Grammatical Rules for Different Educational Stages (Textbook) Alexandria, 2011.
The Computer and Teaching Arabic (Textbook) Alexandria University, 2010.