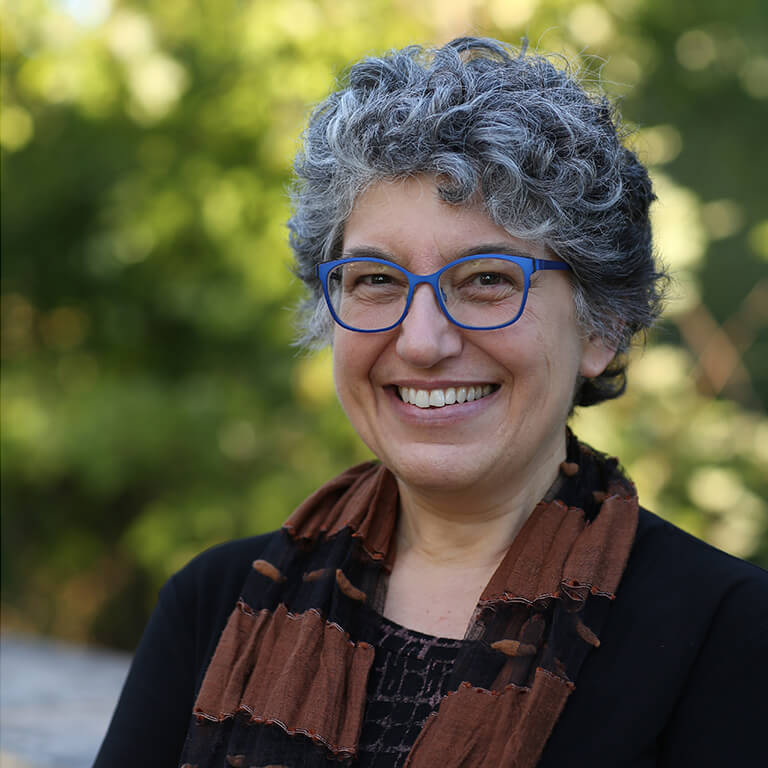 Phone:

(812) 856-2279

Email:

khazzoom@indiana.edu
Department:

Core Faculty

Campus:

IU Bloomington
Global and International Studies Building, 3049

Biography
Aziza Khazzoom obtained her BA from Wellesley College and her PhD from UC Berkeley. She is currently Associate Professor of Near Eastern Languages and Cultures at Indiana University Bloomington, and was previously Senior Lecturer of Sociology at Hebrew University, and Assistant Professor of Sociology at UCLA. Her early research asked how Orientalism and the east/west dichotomy shape Israeli Jewish identity and exclusionary patterns in Israel. This project connects the exclusion of Jews from the Middle East with that of Palestinians. Her first project addressed this question with census data, her second addresses it with life stories she collected of Polish and Iraqi Jews who immigrated to Israel in the 1950s. Her current research looks at connections between antisemitism and Islamophobia. She is the author of: "The Great Chain of Orientalism: Jewish Identity, Stigma Management, and Ethnic Exclusion in Israel". American Sociological Review, 68:481-510. August 2003; Shifting Ethnic Boundaries and Inequality in Israel, Or: How the Polish Peddler Became a German Intellectual, published by Stanford University Press in 2008; and "Inadvertent Traditionalism: Orientalism and the self-presentations of Polish Jewish Women Immigrants to Israel", Journal of Middle Eastern Women's Studies 15:1 2019. She has held NSF and ISF grants and postdoctoral fellowships from Tel Aviv University and the Van Leer Institute.
Courses Recently Taught
Gender, Difference, and Israel
Israeli Inequality in Context
Multiple Voices of Israeli Society
Publication Highlights
Shifting Ethnic Boundaries and Inequality in Israel, or: How the Polish Peddler Became a German Intellectual. Stanford, CA: Stanford University Press, 2008.
"Orientalism at the Gates: Immigration, The East/West Divide, and Elite Iraqi Jewish Women who Immigrated in Israel in the 1950s." Signs 32(1) 2006: 197–220.
"Did the Israeli State Engineer Segregation? On the Placement of Jewish Immigrants in Development Towns in the 1950s." Social Forces, (84)1: 115–34.
"Jews in Israel: Effects of Categorization Practice on Research Findings and Research Frames." Studies in Contemporary Jewry, forthcoming.
"A Tale of Baghdad and Tel Aviv." In Struggle and Survival in Israel and Palestine, edited by Levine, M. and G. Shafir, 256–70. Berkeley: University of California Press, 2012.